Publié le par American Train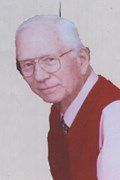 En date du 1er Novembre 2016, Jerry Williams, fondateur de la firme Williams Reproduction et pionnier dans la production et commercialisation de produits 3 Rails « hi-rail », nous a quitté.
Il était né le 1er Mars 1937 et son amour envers les trains miniatures électriques n'a pas faiblit durant l'ensemble de sa vie.
Nous vous mettons ci-dessous un petit récapitulatif de son histoire (en Anglais), et oui, pour une fois, nous avons eu la flemme de traduire.
In the mid- to late-1960s Jerry's interest in model trains was renewed, and he visited estate and yard sales to look for collectable Lionel and Ives trains. In 1968, after joining the Train Collectors Association (TCA), he soon recognized that many desirable models were nearly impossible to find in "like-new" condition, with most being in need of repair or restoration. Jerry felt there might very well be a market for new trains similar to those made in the pre-World War II years, in particular.
In 1969 Jerry and a friend, Fred Mill, founded Classic Models Corporation and produced several new Standard Gauge Trains. Just a few years later, Jerry and Fred parted ways and Jerry founded Williams Reproductions Limited. Initially, he concentrated on desirable tinplate models like the 1694 Ives locomotive, the Lionel 9E, Lionel 381E, Lionel 408, and others, but around 1975 he began to shift attention to the O gauge market, first with kits and then with completed models. Replicas of the Lionel Madison cars, FM TrainMaster, and Classic GG1 were among the first postwar reproductions and marked the beginning of the firm's "Golden Memories Series."
In the mid- to late-1980s, Jerry explored making scale-size locomotives for 3-rail track. They started out as simple models of common steam locomotives, but in the late 1980s he introduced new 3-rail models of the Big Boy, Challenger, N&W 611, Camelback, and Cab Forward. This marked the birth of "hi-rail" manufacturing, meaning scale-size items for 3-rail O gauge track.
From 1990 to 2007, Jerry concentrated on the development of models of diesels, passenger cars, and rolling stock, and expansion of the Golden Memories line. In 2007, Williams Reproductions Limited was sold to Bachmann Industries, where the train line today is known as Williams by Bachmann.
Although Williams Reproductions Limited was never the largest manufacturer in O Gauge, Jerry's vision and competition forced other companies to raise their standards. Additionally, many of today's train manufacturers have benefited from experience they gleaned while working with Jerry. These include Mike Wolf and Andy Edleman of MTH, Ken Silvestri of Broadway Limited, and Larry Harrington of Bachmann Industries.
In 2016, Jerry was inducted into the Hobby Manufacturers Association Hall of Fame.
Toutes nos condoléances à la famille de Jerry ainsi qu'à tous ses amis et un grand merci pour sa contribution dans ce hobby qu'est le nôtre.